A synth pretending to be the drummer.
We wanted new drum sounds for our own projects. They turned out more interesting than we expected. So we decided to share them with you. For those just starting out in music production, having sound kits to experiment with features as essential items on many music production guidelines for beginners lists. So, you know, you're welcome. Please meet Fake Acoustic Drum Kit, conventional to you, unusual for FM.
Fake Acoustic Drum Kit is the pack of pseudo-acoustic drum one-shot sounds made completely in NI FM8 synth. In a single pack you get more than 500 original high quality quasi-convincing drum sounds, meticulously recorded and sorted by instruments. For free.
There are folders with too many samples, some of the sounds are similar across folders – this is because no two hits sound the same, you may want to use subtly different sounds to achieve more realism (sounds ironic).
In the zip you can find kicks, snares, rimshots, hats, rides, toms, shakers, other perc instruments. And there is a bonus folder with Weird samples. They are unsorted wavs of unrealistic-sounding one-shots gathered during the development of the pack.
We've added sampler instruments for Ableton Live's Drum Kit, NI Maschine (group), NI Kontakt, Logic's EXS. For these samplers we've shortlisted our subjective top hits from all of the 500+ samples collection.
We are not saying you can now get rid of your drummer or real drum sample libraries. The samples are not 100% sounding like real instruments. They can rather be reviewed as a purposeful experimental exploration of FM synthesis.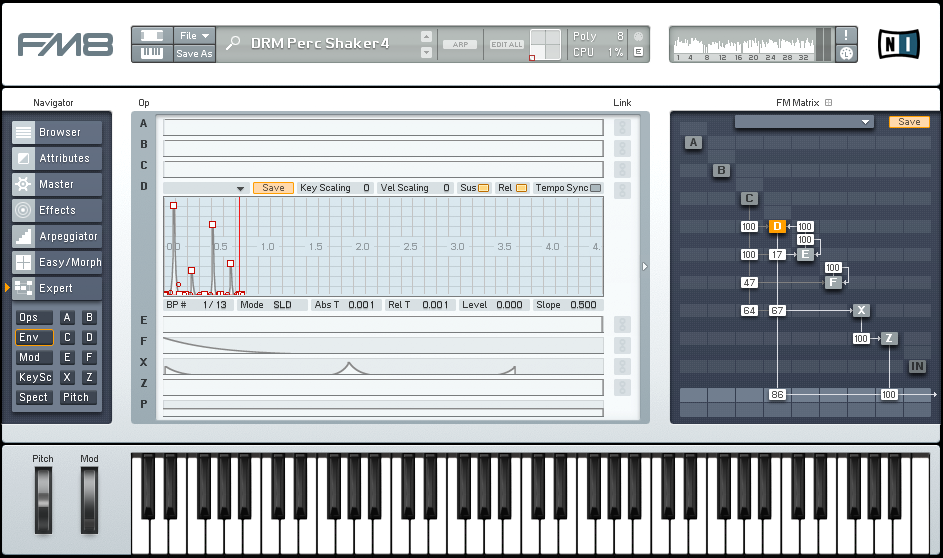 The samples are untreated in any way. The only effects used are the ones that are built in FM8 itself. So you get snare samples kind of "recorded with a room mic" – with Reverb FX, kicks with slightly boosted low end with Shelf EQ and Overdrive FXs. So we encourage you to do all processing in context of your project.
For the melodic demos, we took music tracks from our Retro Aesthetics Unity asset and replaced all drums to samples from the pack. And all other instruments were changed too. So, all sounds in demos, including drums (of course) and tonal instruments come from FM8. Not sure why we did it that way, it was just a fun experience.
A short brief what's in the box…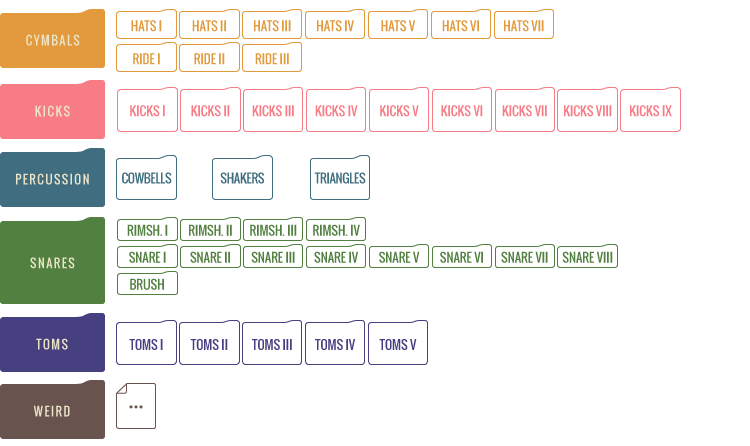 The pack at a glance
504 Samples
24 bit WAV format, 48 kHz, Stereo
Includes a wide variety of drum instruments: kicks, snares, hats etc
Completely faked with NI FM8
Main samplers/groovebox instruments with shortlisted top samples are included
Untreated samples – no post processing applied except the FX in FM8
Everything in the pack licensed CC Zero (CC0)
275 MB on disk (unpacked)
Download:
Please consider donating ❤️